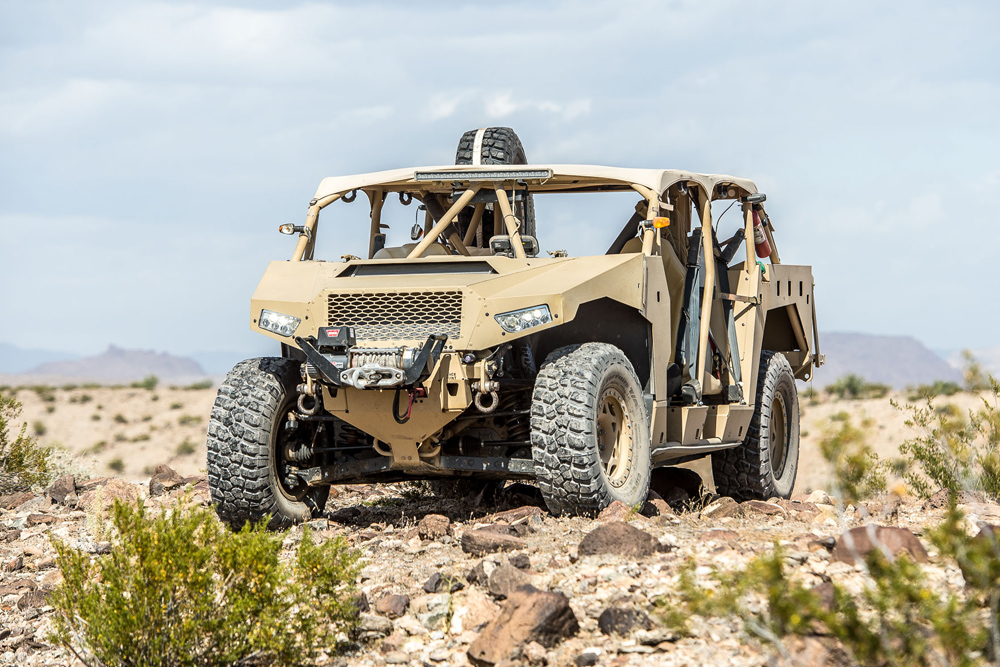 Polaris Defense, a division of Polaris Industries Inc. is launching a new ultra-light combat vehicle - the DAGOR™ at the 2014 Association of the United States Army Annual Meeting, in Washington, D.C. , Oct. 13-15. The DAGOR was designed and tested, and is now under contract and in production – all in less than two years – leveraging Polaris' world class off-road engineering and design capability, to meet an emerging threat to SOF and light infantry forces.
The DAGOR has world-class capability in extreme off-road terrain at full payload. The purpose-built vehicle is designed with trophy truck-inspired suspension to carry 3,250 lbs of payload or a 9-man infantry squad at a higher rate of speed over terrain usually traveled on foot. This allows the warfighter to move quickly to the objective with mission-critical equipment.
"The DAGOR was engineered to meet a very demanding set of light-mobility needs for our customer," said Jed Leonard, manager of Advanced Mobility Platforms, and Polaris Defense. "It provides the optimal balance of rapid air transportability, payload and advanced mobility. The design offers our customers a modular, light-weight platform to support a variety of expeditionary missions."
For uncompromising safety and comfort, the DAGOR can be fitted with SHOXS "Slider-Risers" vehicle mechanisms, enabling greatly improved ergonomics and protection, especially on extended missions. The risers also help to improve occupant sight lines for increased safety and efficiency.