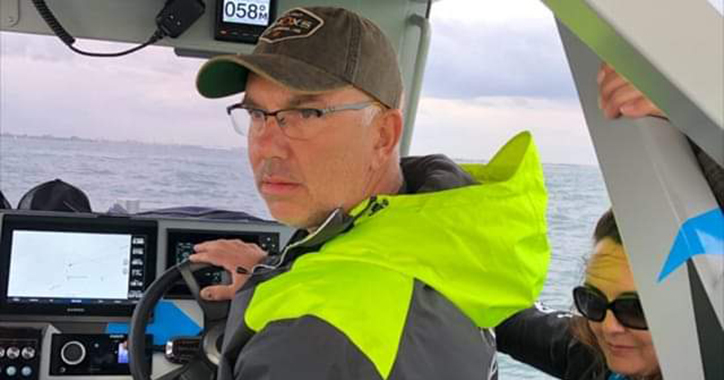 Gwenael Kipson grew up in the Brittany region of France, and discovered the joys of sailing and navigation early on. He began to sail more seriously with semi-rigid hull craft at the age of 18, and went on to follow several offshore races and nautical events. The Route du Rhum, a transatlantic single-handed yacht race taking place every 4 years between St. Malo and Guadeloupe was one of the events with which he was involved.
In addition, he handled event safety in international jet races, fly boarder security, offshore race starts, and even treasure hunts. He was part of the team to train an officer of the Royal Navy who successfully crossed from Senegal, Africa, to Guyana.
"For anyone involved in maritime safety, comfortable seating is critical equipment. Shock mitigation has saved my back from injury and kept me on the water longer," says Gwenael.
Most recently he has served as president of a club of semi-rigid enthusiasts, and works with AGM Nautic, a company involved in the restoration of boats, which allows him to sail year round.