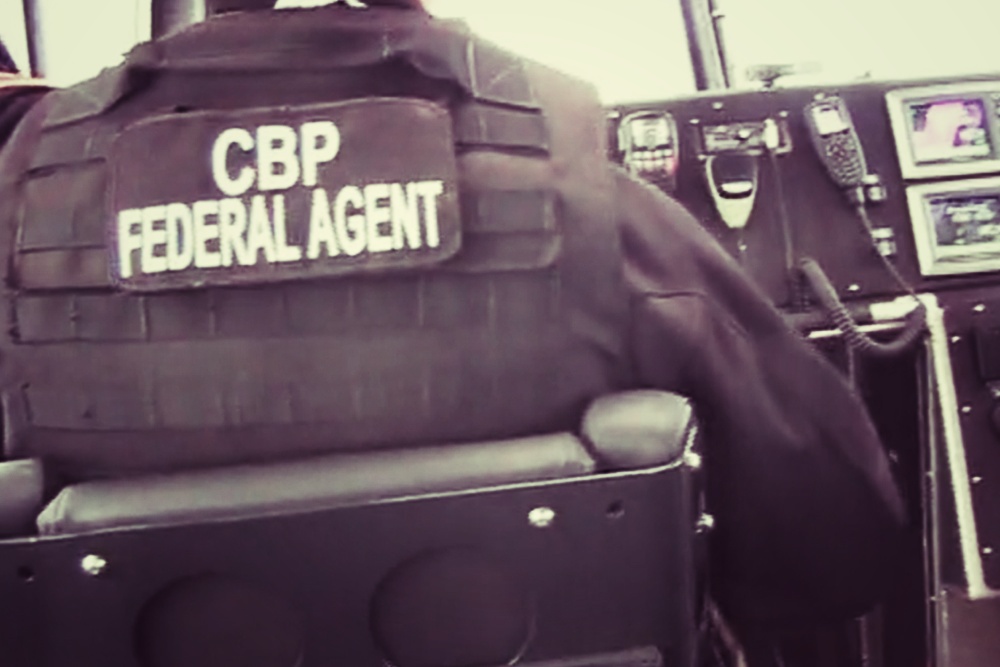 Docked in one of four slips that Customs and Border Protection leases at the Port of Port Angeles' Boat Haven is the 38-foot version of the Interceptor. It's called a Secure-Around-Flotation-Equipped boat, and it's made to be unsinkable. It sports four, 300-horsepower engines, each with its own throttle. The paramilitary speedboat is capable of cruising at 60 mph. A foam collar wrapped around the hull helps absorb the shock that's inevitable — even on placid waters — along with expertly constructed SHOXS seats that accordion slightly with every bounce, and seat arm-rests that curl up at the end for ready gripping while you sit tight.
Algerian terrorist Ahmed Ressam was on his way to bomb Los Angeles International Airport when he was nabbed in Port Angeles Dec. 14, 1999, by U.S. Customs inspectors shortly after driving off the Port Angeles-Victoria ferry, MV Coho. Because of Ressam, this area was pinpointed as a threat for terrorists coming through.
When it comes to protecting the waters from threats to national security — those grips sure came in handy. As though turning sharply on a motorcycle, the boat is plowed to a white-knuckle angle that seemed to bring passengers face-to-face with the sea.
"It's difficult to capsize," Michienzi said reassuringly.
Still, the crew could be sitting in the Interceptor, relaxed, and minutes later be racing in the Strait with a Black Hawk helicopter from Border Patrol's Bellingham Air and Marine branch swooping behind for tactical support.