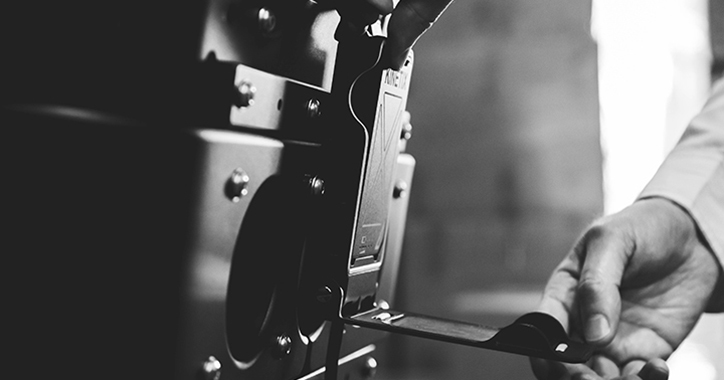 CDG Coast Dynamics Group, Ltd is excited to announce the launch of Kinetix, an advanced vessel and crew monitoring program for high-speed craft. When working on the water, the risks of crew injury and vessel damage resulting from wave impacts and vibration can be significant. Now, maritime agencies can optimize their shock mitigation strategies using more complete data, more easily comply with legislation, and keep their personnel and assets safer.
Kinetix consists of lab-quality, marine-grade sensors that integrate with the vessel's shock mitigation seating, while specialized software records data in a compact, marinized housing. A team of shock and vibration scientists then work directly with agencies to deliver periodic reports based on the recorded data.
With KINETIX, operators receive real-time crew shock exposure and incident alerts while underway, and fleet managers receive assessments detailing vessel impact history, crew exposure levels, and suspension seat performance. While underway, wave impact data is presented to the helm on a multi-function display such as the industry-standard Raymarine Axiom Series. Real-time impact data allows crews to make immediate adjustments to avoid injury or damage. In the event of an incident, boat operators and fleet managers can access historical data to aid in an investigation.
"KINETIX improves the experience on the vessel because it reduces risk of injury. It gives the vessel operator a chance to see something coming before it actually happens," says Dan Charboneau, Director of Engineering. "It's important to know how many G's you and the crew are being subjected to, but also understand the duration of that event and measure the displacement of your seat."

Agencies receive detailed reports of their raw data from shock and vibration scientists with recommendations for optimizing seating, vessel operation, and even hull architecture. Having access to longer-term data trends will promote the development of technically-sound shock mitigation strategies.
"KINETIX can also be used at the policy level. Because the system is recording and logging large amounts of data, as this data is accumulated, the fleet scientists are going to be able to make decisions on how well their boats are being operated and if they need to enhance their training programs to provide a safer environment," says Dr. Tim Rees, Chief Scientist.
For more information, visit https://kinetix.systems/