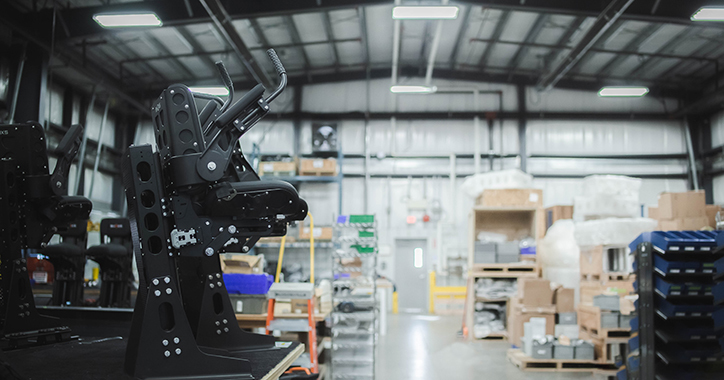 CDG Coast Dynamics Group, Ltd (CDG), is proud to announce that, due to rapid growth, the company is expanding its capacity with a new building, scheduled to open in May.
The 14,600 square foot production and inventory management center will essentially double the assembly capacity for CDG's flagship brand, SHOXS Seats, in order to meet the increase in demand. The original CDG building will be transformed into an innovation hub dedicated to engineering, prototyping, and testing new shock mitigation solutions.
"We are thrilled about the expansion," says Ray Cao, President and CEO. "This allows us to dedicate the new building to production and designate our existing facility as our innovation center. Physically differentiating the production area, prototype and testing area will encourage more streamlined management in R&D, and more in-depth focus on lean manufacturing, which will ultimately help us achieve our sustained growth goal."
The migration to the new building began in February and will be completed at the end of May.
The expansion is also expected to result in creating new local jobs in the Langford, BC community, as production capacity increases to meet demand.