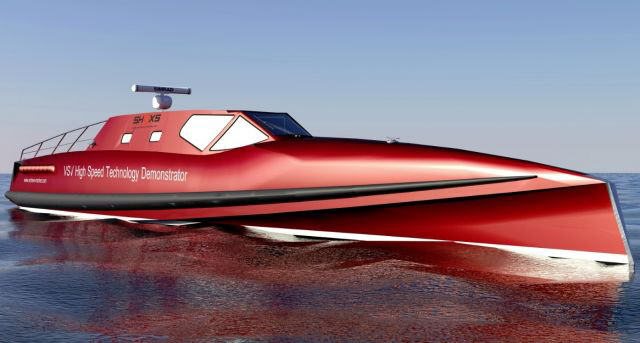 Ambex Ltd of Sussex, UK, a well-known military systems integrator, purchased the unusual 50ft composite construction vessel from an undisclosed military source and intend to reconfigure and re-power her for charter with MCA coding.
According to Ambex, potential uses for the refitted platform, that it is estimated will be capable of 50 knots, could range from yacht racing chase boat and military exercise support to a platform for unmanned and autonomous technology R&D.
The formerly spartan, military spec interior will be fitted out with berths for a crew of three, with heads and a small galley area. Seven SHOXS shock mitigation seats will ensure that personnel will be able to endure the loads of such high speed travel.