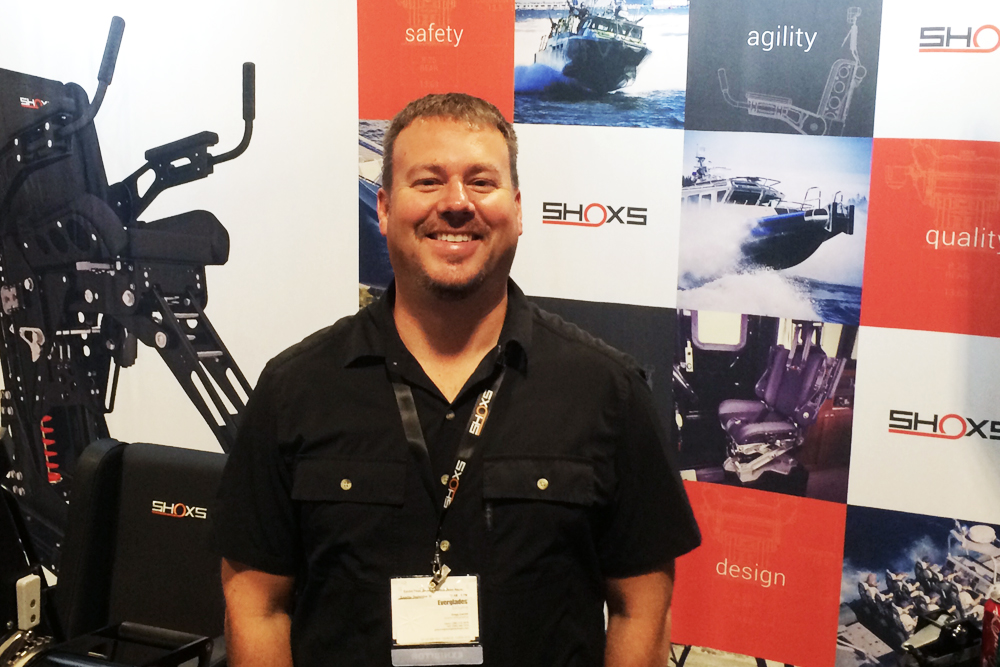 We are excited to welcome Tony Van Meter to the SHOXS team. Tony joins us as Director of Business Development — EAST and will be managing client relations and representing SHOXS and CDG Coast Dynamics Group with a focus on Asia Pacific, Latin America and Western U.S. regions.
Tony brings with him a wealth of industry experience and a true talent for building and nurturing strong customer relationships. His extensive knowledge of State and Local Law Enforcement, Fire and Maritime industries mean he is able to deeply relate to customer needs as well as the issues and capabilities that are most important to them when choosing shock mitigated seating for current and future projects.
Tony's track record makes him perfectly suited for advancing the world's most evolved shock mitigated seating systems to government and military markets alike. He has been a highly successful sales member of both SHOXS and SAFE Boats International and has also served on the Oregon State Marine Board as a Law Enforcement Coordinator and as Marine Patrol Supervisor for the Klamath County Sheriff's Office. He is also a former member of the United States Coast Guard.
Welcome aboard Tony!