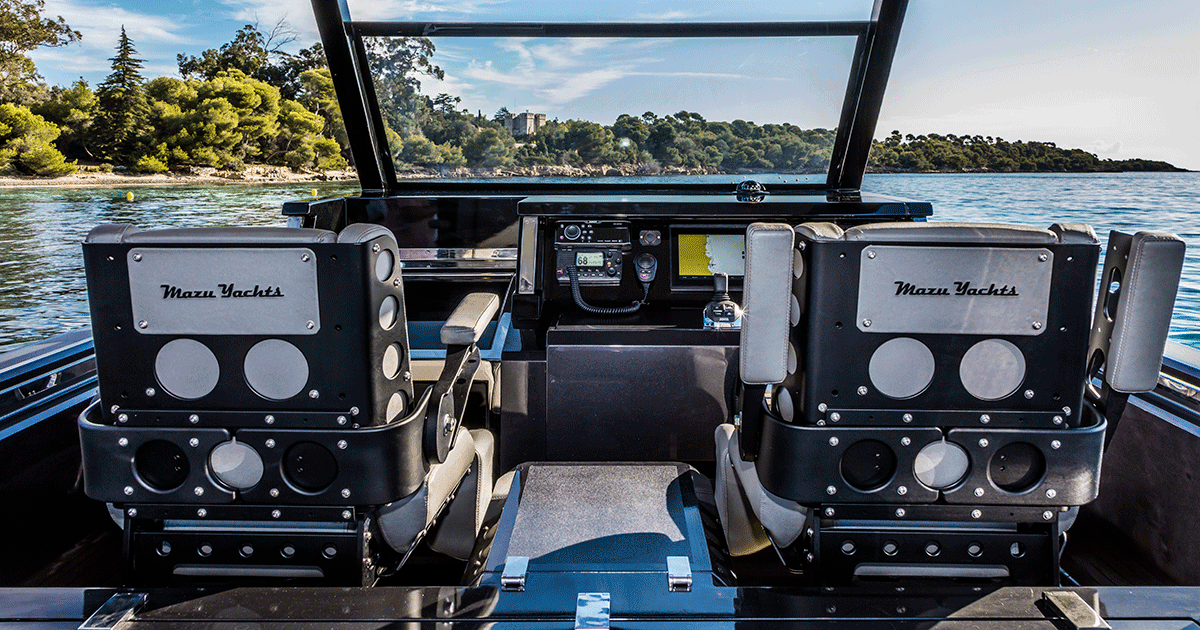 Most boaters and fisherman, intent on beating the masses to the best spots, have blasted through rough chop and suffered the woes of back and knee pain the next day. What they may not realize is that repeated exposure to shocks from boats becoming airborne after cresting a wave and slamming into the water can contribute to chronic pain and increased risk of injuries over time. For those who love their time on the water, the boating lifestyle shouldn't be interrupted by injury.

Wave impacts and the hazards they pose have not escaped the attention of major sea-faring organizations and governments. A special report by the Office of Naval Research indicated that 65% of their Special Boat Operators reported mechanical shock injuries, many serious enough to require medical attention. Through its vibration directive 2002/44/EC, the European Union has gone so far as to impose strict shock dosage limits to protect its workers.
Navies, Coast Guards, and Marine Police Forces increasingly turn to shock-mitigation technology to protect their human assets. These agencies recognize that arriving at a mission objective is not enough, crews must be fit to fight when they get there. Shock-mitigating suspension seats are a cornerstone of their safety approach, and in recent years the increased focus on testing and performance has dramatically changed the marine industry.
SHOXS products have been developed, tested, and improved over the years by working hand-in-hand with the world's most advanced maritime fleets. This wealth of experience has shaped the newest technology from SHOXS, the X Series shock-mitigated pedestals. The lessons SHOXS has learned from the world's most demanding fast-boat operators have now been fused into marine seats for the consumer market.
The X Series line includes a range of innovative shock mitigated seat pedestals designed for boaters to head to the horizon farther and faster and, most importantly, come back in one piece. Sleek in profile, yet robust in design, the SHOXS X4 pedestal provides 4.4 inches (112 mm) of suspension travel for use in mild to moderate boating conditions. For more extreme boaters, the X8 provides a lengthy 8 inches (205 mm) of travel, easily absorbing the most punishing impacts.
The pedestals integrate with nearly any marine seat on the market or come packaged with a SHOXS bucket seat for simple installation.
The right seating system can extend your time on the water and mean the difference between comfort and pain, both the next day and years down the road. Get equipped the right way, with shock-mitigating technology the way maritime and military professionals have been for years, and get back out to your fishing spot before everyone else does.