Built to give you more days on the water.
Shoxs Suspension Seating.
Boaters who have spent any time on the water, whether for work or relaxation, know that the constant pounding from hitting the waves can take its toll, both at the end of the day, and over a lifetime. Many don't realize that the right seating system can extend your time on the water. Shock-absorbing air suspension boat seating can alleviate the pain and stiffness from a day offshore. Get offshore faster, farther, and more comfortably, and reduce the risk of back and neck injuries over the long term.
Designed for light commercial-use vessels and leisure craft, the Shoxs recreational seat series is constructed with the same premium materials and craftmanship as the Mil/Pro Series, but are purpose-built for medium-duty usage. Seats feature suspension travel ranging from 4" to 8," with a curated set of options for simple retrofitting or incorporating into new boat builds.
The suspension seat pedestals integrate with nearly any marine helm seat on the market, turning any boat seat into a shock-absorbing seat.
The Shoxs seat product line includes:
Bucket-style suspension seats
Jockey-style suspension seats
Pedestal seat mounts


Trusted by the following builders and more.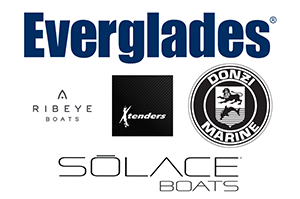 RECREATIONAL PRODUCTS