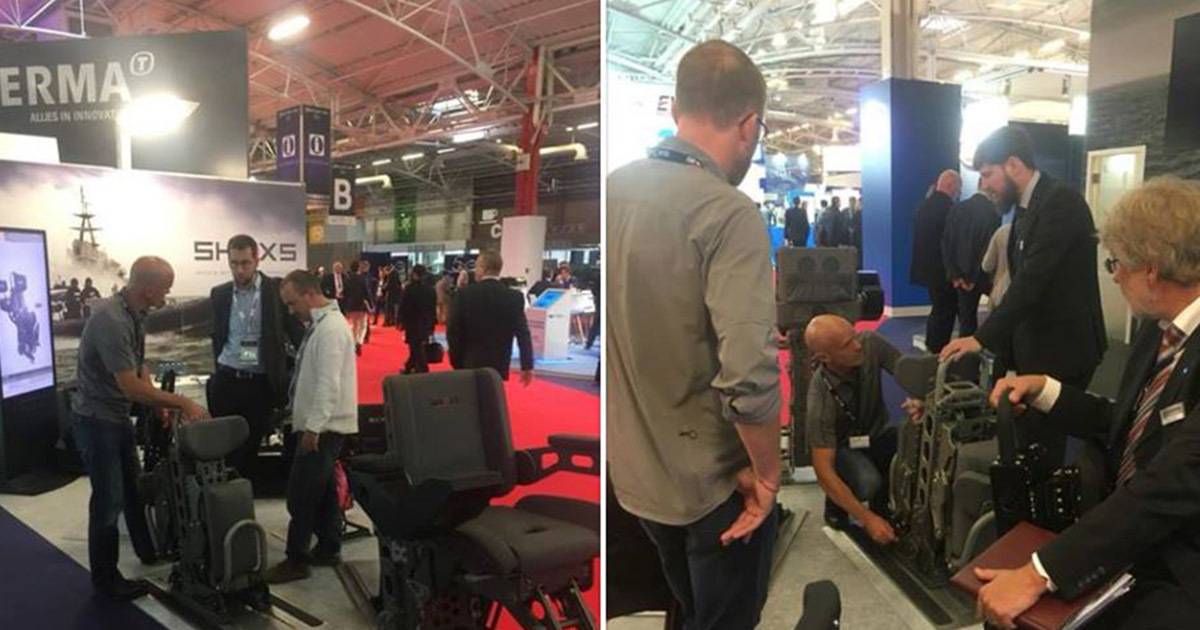 SHOXS is preparing for the world meeting of naval technologies for the future at Euronaval in Paris. Visit our team in stand D49 to see the latest in rough water seating technology to protect men and women in uniform. Euronaval is the largest international exhibition of naval defence and maritime security and safety. Organised every two years in Paris-Le Bourget, this exhibition brings together decision makers from navies and the international naval industry.
Check out the extensive line of jockey seating purpose built for open boats, RHIBs, and high-speed vessels needing high density crew or passenger seating. We'll also have our flagship 4800 with integrated armrest controls on display, as well as the latest addition to our product line, the X Series shock-mitigating pedestals.
Talk to our team about your next mission and how we can keep your crew safer on the water. Find out more about our dedicated SHOXS service and support in the UK and a network of European dealers to ensure you get what you need, whether it's seats, service, or training.