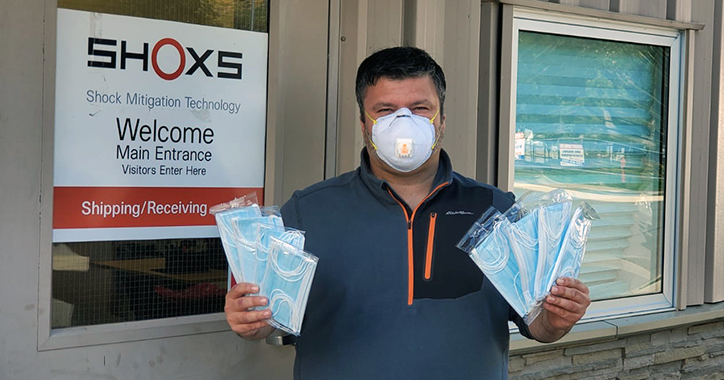 In these difficult times, even the most basic protective equipment is hard to find, and even harder to get to those most in need of it. Allsalt Maritime staff member Chris Santos, a member of the Langford, BC community, saw an opportunity to help where he could, and ended up donating 100 masks to essential local workers.
While grocery shopping recently, Chris noticed that one of the store clerks would only speak to customers with his back facing toward them. He found out that the grocery store had run out of masks for their workers and were unable to obtain more. The staff was now nervous about trying to preserve their health as they performed their jobs. The same day, he spoke with a neighbor who works as a homeless advocate in downtown Victoria, who reported that his volunteers were concerned about protection and could not find masks. The volunteers do the essential work of providing meals to those in need and checking in on their day-to-day well-being.
Allsalt Maritime had provided Chris 100 masks a few days before, but Chris decided that the local workers were more in need of the extra masks than the company. He gave the grocery store and the homeless volunteers 50 masks each to continue their work providing for the community safely and with more protection.
"I only wish there were more masks, and when I can get more, I'll be back," says Chris, of his actions. In these uncertain times, we recognize Chris for his quick thinking and generous spirit, and look forward to the day when this is all behind us.